I had a bit of a meltdown yesterday morning while watching the news. I was crying so hard my husband thought someone had died. Someone did. Thirteen someones to be exact. Two black human beings were murdered for being black and eleven Jewish human beings were slaughtered for being Jewish. Pipe bombs were sent to Democrats and anti-Trump individuals all over the country. The President is planning to send armed troops to our border to meet a caravan of immigrants who are fleeing violence from their own country.
As I write this I am struck by the fact that these events seem foreign. They seem like something I would read about that happened somewhere else. Somewhere far away with people who I don't understand. But they happened here. All within 72 hours.
While I am still reeling from my anger and depression over the Kavanaugh appointment, I never imagined things could be this bad. I never imagined that we would go from being a country that fails to value women's voices to become a country where we fail to value the very breath of human life. Here. We have become a country that is glorifying racism, sexism, elitism, nationalism, and hatred. Here. In the land of the free. It breaks my heart and leaves me feeling hopeless.
We have become the country that other people read about and don't understand. We have mass shootings on a regular basis. We have home-grown terrorists who massacre and threaten our own people. We have a leader who bullies, fans the flames of hatred, and disregards the truth. We have become a country so divided that finding common ground seems all but impossible. 
But it is there that I have to turn my feelings of utter heartbreak and hopelessness to hope. The common ground that we all walk on is humanity. I simply have to believe that, as a country, our humanity will conquer the hatred.
This election isn't a matter of Democrat vs. Republican but rather an opportunity to restore humanity to our country. 
Please. Vote. Choose humanity.
xokim
share if you agree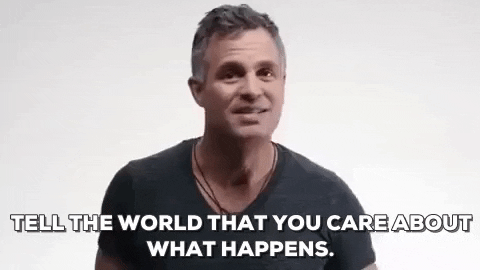 Thank you for reading. You may share this blog on the social media site of your choice by scrolling down toward the end where you can also follow us on Facebook or Twitter.
If you haven't already, please subscribe to this blog to receive future posts automatically. Please share it with your daughters and sons, mothers and fathers, and friends! Thank you!
Please reload