Do you celebrate? Is it something we should celebrate? What does that even mean? The International Day of the Girl Child began as a United Nations resolution in December of 2011. It is a global mission "to galvanize worldwide enthusiasm for goals to better girls' lives, providing an opportunity for them to show leadership and reach their full potential" (UN Resolution).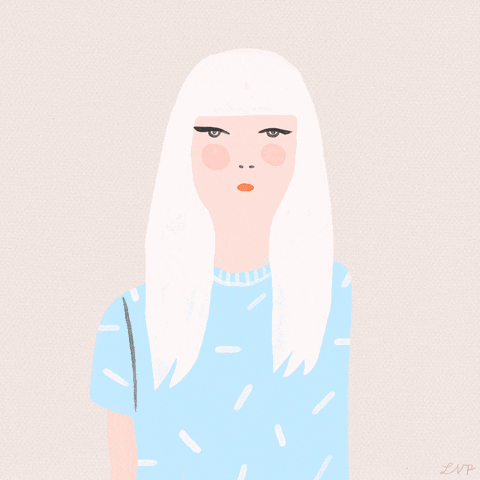 For girls around the world, it means we all strive toward providing girls with an education, a safe environment, and pathways to leadership. Under the best of circumstances that is no small task, but with all of the crises across the globe, it feels nearly insurmountable. Recognizing this, the UN has made this year's focus to empowering girls before, during, and after crises. "The world's 1.1 billion girls are a source of power, energy, and creativity – and the millions of girls in emergencies are no exception. This year's International Day of the Girl (IDG) on October 11 marks the beginning of a year-long effort to spur global attention and action to the challenges and opportunities girls face before, during, and after crises" (www.http://www.un.org/en/events/girlchild.) That includes everything from ensuring access to menstruation products, to providing an education and maintaining a safe environment. It will be interesting to see how our own country contributes to this effort.
Celebrations took place across the globe today. In New York and Canada they focused on solutions to end violence against girls. The Middle East and North Africa held a conference in Istanbul, Turkey to advance education for girls. They dealt with the issue of child brides in Washington, D.C. Teaching healthy sexuality to girls took center stage in Geneva, Switzerland. And in Kosovo, the goal was to get all girls involved in sports, regardless of ethnicity or disability. There are plenty of issues to go around. 
Day of the Girl - U.S. is a "100% youth-led movement fighting for gender justice and youth rights." They work to "dismantle the patriarchy and fight for social justice in girl-led activism across the country" (http://www.dayofthegirl.org). The U.S. Day of the Girl is a year round project that uses October 11 as a day of action. They teach girls that activism is the pathway to change. Case in point - when Olivia was just ten years old she started a program to send shoes to developing countries. In just a few years, more than 30,000 pairs of shoes have been sent to children in need. Way to go Olivia. That brings to mind a favorite Marian Wright Edelman quote, "If you don't like the way the world is, you change it."
On Twitter, Day of the Girl - U.S. has #dayofthegirl to answer the question of why we need The Day of the Girl. Answers range from "because I'd rather be labeled a nasty woman than a silent one" to "because I deserve a life free of harassment and discrimination," to "because I have the right to stand up for my beliefs." Or kneel down, for that matter. But outside of Twitter and around the world, the reasons we need The Day of the Girl are too many to count. The sheer number of injustices for girls in the world today fill me with fear. But the girls in the world today surround me with hope and excitement for our future.
So the answer is yes, we should celebrate the Day of the Girl Child! We should buy balloons and a cake and discuss what needs to be done with our sons and daughters or friends and family, decide what we can do, and then do it. That is the ultimate tribute to International Day of the Girl Child. Celebrate by making a difference. Change something that you don't like. It doesn't matter if it is the girl down the street that you see struggle everyday or a girl that you've never met but you've heard of her struggle. Just celebrate!
xo kim
Thank you for reading!
You may share this blog on the social media site of your choice by scrolling down toward the end where you can also follow us on Facebook or Twitter.
If you haven't already, please subscribe to this blog to receive future posts automatically. Please share it with your daughters, mothers, and friends! Thank you!
As always, please feel free to leave comments or suggestions below or via the email noted above.  I'd love to hear from you.  Please keep it positive and clean!  If this isn't a vision that you share, just don't read it and certainly don't reply. This is a post for girls as well as women, not a place for political dissent, anger, or nastiness in any form.  Thank you!
photo credit: GIF
Please reload